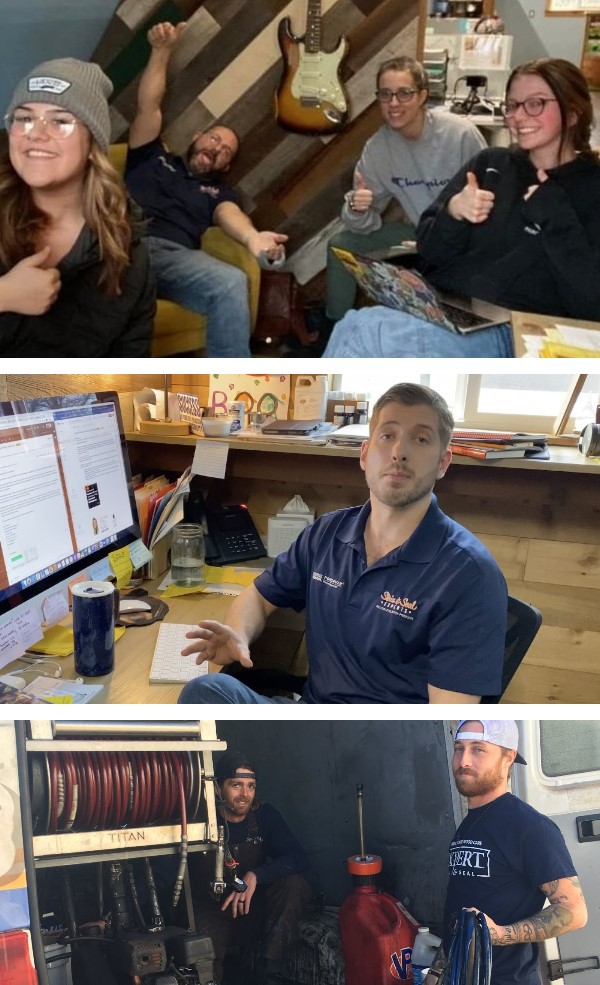 About Stain & Seal Experts
Family Owned
Caleb & Ashley Roth founded Stain & Seal Experts in 2012 as a small family operated Nashville-based fence and deck staining company. Today, we not only run Nashville's oldest, most trusted staining and sealing company, we manufacture and distribute oil based stains and sealers and wood restoration chemicals. We have become a nationwide brand and are making a positive impact on our industry. We are true experts in fence staining, deck staining, house staining, wood restoration and log home restoration trades. We serve the greater Nashville and Middle Tennessee area and have crews and teams that can travel to tackle large projects such as farm fences.
We also offer industrial wood pre finishing services and offer an entire line of Eco-Shield Pre Stained Lumber. Our company hosts Staining University, an annual convention for Wood Restoration and Staining contractors from all over the country to come, train, and further their education in the Wood Restoration Industry.
Our Winning Team
Customer Care
With our complete staff we able to take you from the first contact to the finished project in record time with a smile on your face. Our full administrative, manufacturing and service staff work seamlessly to serve our customers with the best wood care products and services on the planet. We are committed in finding innovative and original solutions thoughtfully and reliably - to meet the specific needs of every customer and the demands of our industry.
Solving One of Our Industry's Biggest Problems
There is a "rhythm" to the life span of outdoor wood structures like fences, decks, and gazebos. At first, they look great. Gradually, they age and become damaged by exposure to the sun and to the weather.
Because this damage and aging happens slowly over time ... it goes unnoticed for far too long. Eventually, this beautiful (and expensive) fence or deck that was such a point of pride and beauty is no longer attractive and may even become an eye-sore.
The Problem
Stain companies across the country exist (partly) to deal with this problem of gradual wood damage. If they are good at their job, they will clean, restore, stain, and seal your outdoor wood structures - bringing them back to life. This restoration service comes at a price, of course.
Everything is fixed! ... but then the cycle begins all over again. In just a few years, without proper continual care, you'll be right back in the same boat.
The shame of this entire situation is that (in this scenario) for more than half of the life of your fence or deck - it is not in good condition and it does not look good! This cycle of damage and repair will shorten the lifespan of your fence or deck - causing you to have to replace it sooner.
There has to be a better way!
Our Solution - The Expert Club!
Stain and Seal Experts created our "Expert Club" to solve this problem. For a small monthly fee, we will maintain your outdoor wood structures with consistent annual care - ensuring your fence, deck, gazebo, or any other wood structure is healthy, protected, and looks great!
Because your outdoor wood is properly maintained, you actually SAVE MONEY over the life of the fence or deck - avoiding costly repairs or replacement!